The Main office of Nicholson and Galloway undergoes gut renovation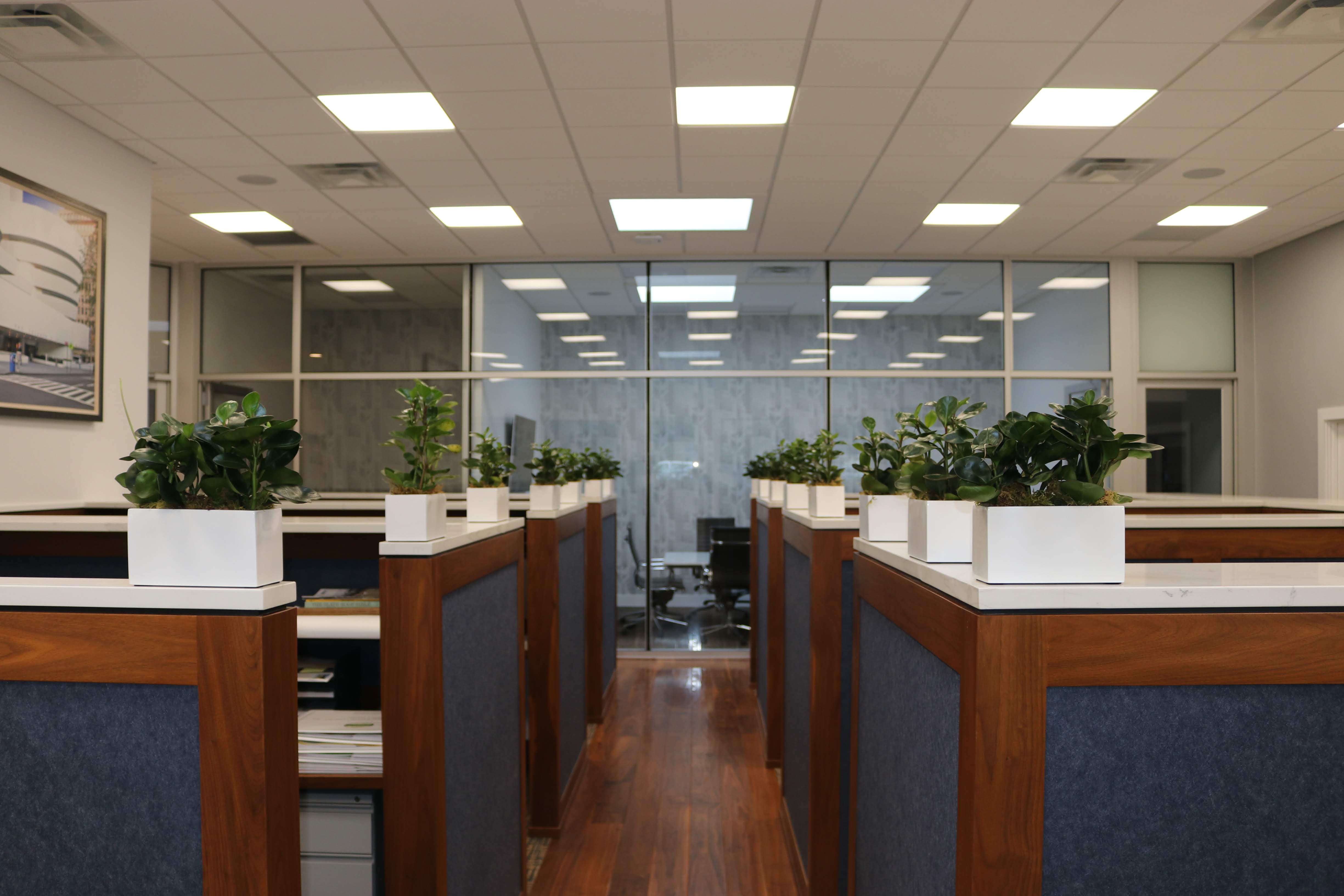 Founded in 1849 by Coppersmith John Nicholson who emigrated from Glasgow, Scotland to New York where he began his roofing business at the age of 26. He first hung his shingle out at 644 Hudson Street in New York City and quickly became the premier sheetmetal installer for many of the prominent property owners of the time.
Under John E. Nicholson, Jr. the company relocated to 426 East 110th Street, New York. In addition, a satellite office was opened in Brookville, Long Island to assist with handling the large volume of projects on the mansions of Long Island's Gold Coast. In 1960's under John Perry Nicholson the company moved to its current location at 261 Glen Head Road in Glen Head, New York.
Although business and the company continued to expand and grow our main office remained virtually unchanged for over forty years. While the company employs the latest methods and technologies in the buildings we restore, our office was a fixture of the past.
The previous design consisted of wood paneled walls, cubicles subdivided by plywood and corrugated plastic dividers all tied together with green checkerboard carpet and mustard colored walls to match. The executive offices, conference space and cubicles were all partitioned off from each other in a maze of  dark corridors that lay at different floor elevations. Our work was and is exciting, but the office was a depressing remnant of the past.
Our current co-owners, registered architects who both began their careers in construction with Nicholson and Galloway, knew that it was time for a change.
Working with a local Architectural firm they designed an open and airy concept
floor plan, by removing all of the interior partitions, raising the ceiling height to
12 feet and adding 4 large skylights.
Follow us on Instagram @nicholsonandgalloway for updates on this project as
well as staying up to date on our other endeavors!