Nicholson and Galloway completes restoration of the historic Woolworth Building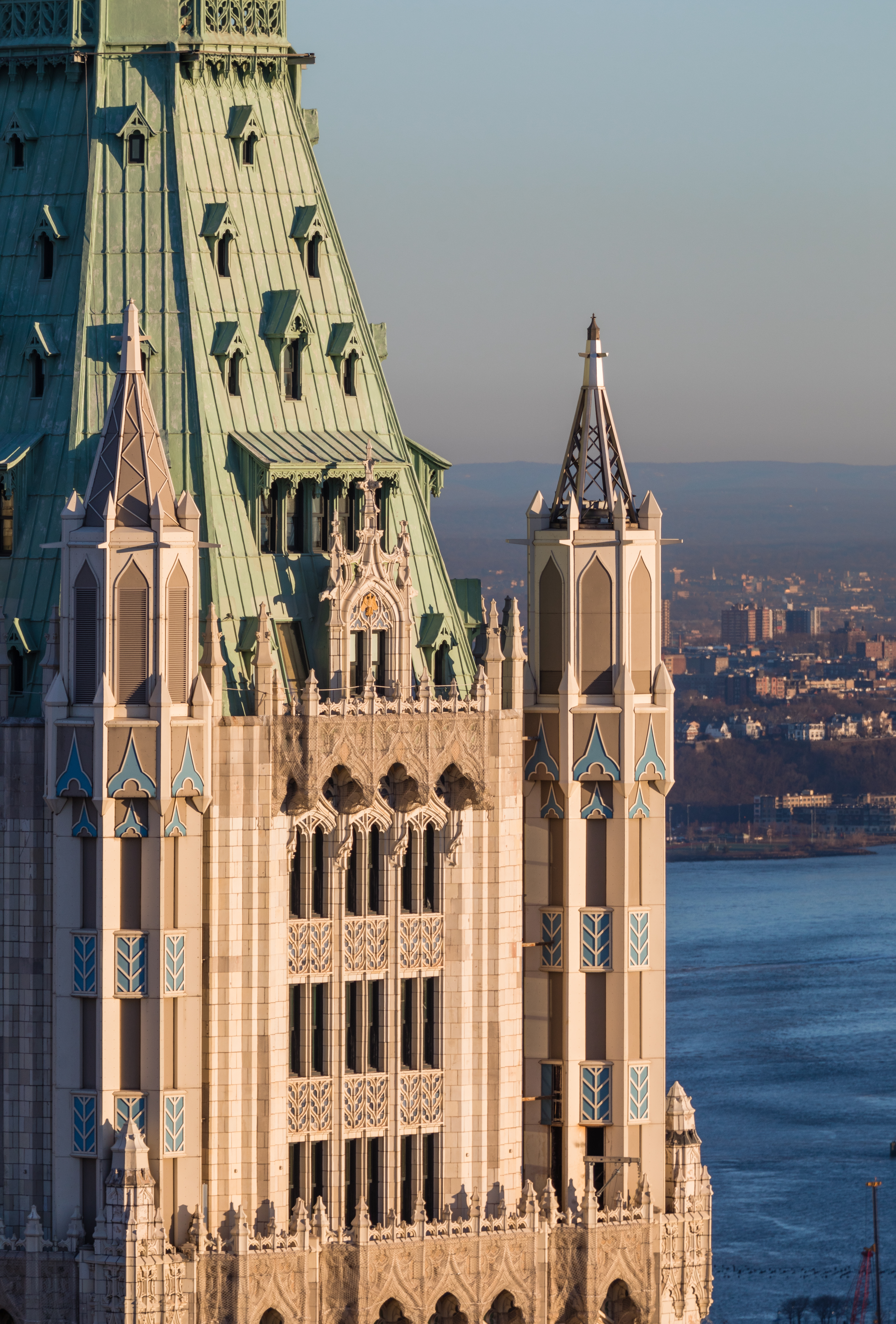 The Woolworth building constructed between 1910 and 1912 is an early neo-Gothic US Skyscraper designed by renowned architect Cass Gilbert to be Frank W. Woolworth's NYC Headquarters. It is constructed of decorative terra cotta and stands as one of New York's most iconic buildings.  At 792 feet tall it is currently one of the 30 tallest buildings in NYC. It has been a National Historic Landmark since 1966 and a New York Landmark since 1983.
In 2012, Alchemy Properties purchased the top 30 floors of the landmark to convert into 33 luxury residences including the penthouse which was renovated into a five-level living space.  Nicholson & Galloway were contracted by Alchemy Properties to restore the buildings terra cotta façade, decorative cresting and complete roof replacement which included 16 new and existing roofs, totaling 18,830 SF.
The existing roofs were made of coal tar pitch and felts that's dated from the late 1970's to early 1980's. Prior to commencing work on the roofs, the concrete deck and masonry surfaces needed to be repaired. Sika concrete repair mortars and sealants were used to create a suitable surface to receive the new Sikalastic Roofpro membrane roofing system. The six new construction roofs were installed as inverted roofing membrane assemblies.
During the renovation a trove of hidden gems were uncovered. From the ornate coffered ceilings which at one time adorned Woolworth's 40th floor office and have now been relocated to the new street level residences lobby, to the hidden signatures of the original builders buried under years of plaster and paint.
The complete scope of work included:
440 linear feet of GFRP roof cresting
Installed a permanent rigging system
Installed over 3,350 pieces of new terra cotta units
Repaired over 3,900 existing terra cotta units
Restored the marble coping stones at the historic pool
Installed over 12,500 square feet of cast stone dead level pavers on pedestals
Follow us on Instagram @nicholsonandgalloway for updates on this project as well as staying up to date on our other endeavors!