Irish Hunger Memorial is now open at Battery Park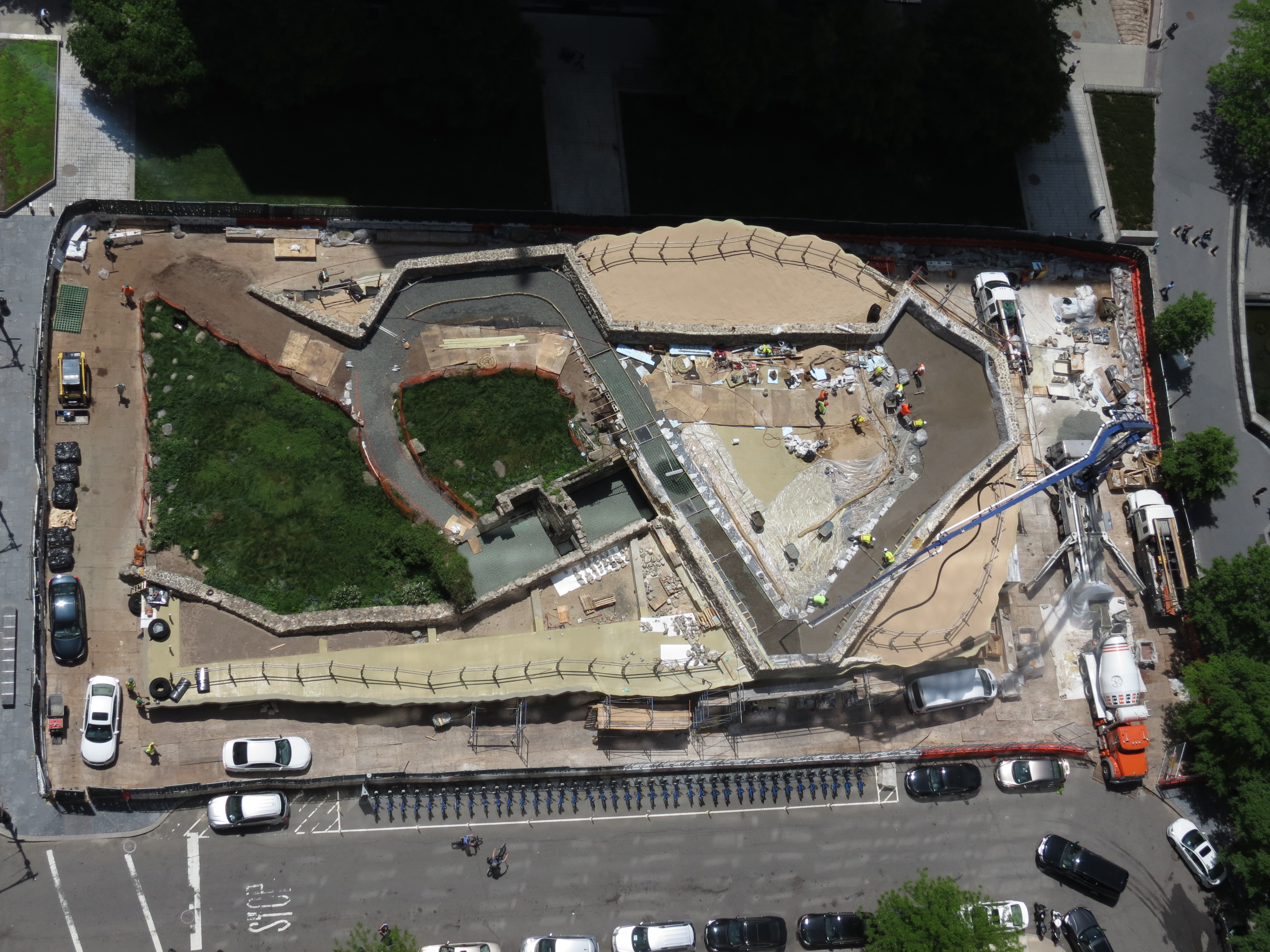 Irish Hunger Memorial is a 0.5-acre site located at the corner of Vesey Street and North End Avenue in Battery Park. It is dedicated to raising awareness of the Great Irish Famine. The memorial is a plot landscaped with stones, soil, and native vegetation transported from the western coast of Ireland. It contains stones from all the counties of Ireland. Nicholson and Galloway were contracted to perform the following work:
3,010 square feet of concrete work to include transportation, removal, testing and repair
3,375 square feet of masonry work to include the removal and cataloguing of existing stones, waterproofing, reinforcement and replacement of existing stones
Over 500 linear feet of metal work to include removal and re-installation of wire fence and cables
Over 1,000 square feet of façade cleaning
New custom grown plants, soil and irrigation system
10,000 square feet of Kemper roofing
The project has won several awards since its re-opening including:
2018 ENR New York- Culture/Worship Award of Merit and the 2018 Kemper Project of the Year Award.
Follow us on Instagram @nicholsonandgalloway for updates on this project as well as staying up to date on our other endeavors!